Battens Lane Vacancy Application
Application for affordable housing with AEOB
Please complete the form below by the 15th June 2021. Shortlisted applicants will be contacted soon after that to be invited for interview, provisionally no later than the 'tbc'.
AEOB Information
AEOB is a not-for-profit housing organisation which currently operates one affordable housing property in the St George area of Bristol. You can find out more on our About Us page.
The Goals of running through the selection process are to:
Match people in housing need with suitable units in the property
Maximise occupancy and minimise vacancy losses
Attract households who are willing to make a positive contribution to the co-op
Battens Lane
AEOB Housing people are delighted to offer two, 2 bedroom open plan apartments in the popular area of St George. The property contains 6 flats plus a common room, laundry and outside spaces, including parking, which are shared by all. It is well insulated with solar panels, efficient plumbing and electrical installations and underfloor heating throughout. The property is managed by AEOB in a friendly and respectful way, and the tenants have formed a co-operative to co-ordinate day to day operation of the building.
It is on a quiet street within walking distance of local shops, Hanham high street, two park areas, three primary schools (Air Balloon, Two Mile Hill & Christ Church Hanham CofE) and two secondary schools (John Cabot Academy & Hanham Woods Academy).
Accommodation comprises of open plan Hallway, Kitchen, and living area.They have one double bedroom and one single.Both Flats have a Shower only bathroom.
Essential information:
Cost

Rent for Flat A and Flat F – £775 per month for each flat
Service charge of £21 (inc. internet, management costs & window cleaning)
A small deposit of £250 required
Bills – projected £80 pcm, subject to usage:-
Gas – Split per flat on a per capita basis
Electricity – Sub-metered to each flat, plus a share of communal usage
Water – service charge split per flat, usage split on a per capita basis

Expectation of contributions to Battens Lane Housing co-op/Community

Be an active and positive member of the tenants co-operative
You will be expected to take on an active role within the tenants co-operative
These roles include:-
– Treasurer
– Chair
– Maintenance liaison
– Secretary

These roles will be explained in more depth in the interview process

You will also be expected to commit to a Six week rotational cleaning rota of all common areas including outdoor areas. You must attend monthly tenants meetings.Failure to commit to these responsibilities can affect your tenancy

Tenancy Details

6 Months initial period
At the end of 6 months there will be a review process
After mutually positive review an assured tenancy will be offered (tenancy for life) with 1 month notice to be given if the tenant wishes to leave at any point

Tenancy Agreement Summary

Only small pets allowed (i.e. no dogs, but cats ok, caged pets allowed)
No smoking in the building
Not to operate any trade or business at or from the property, without written consent from AEOB and agreement from tenants management organization.
No subletting or the taking in of lodgers
Two (2) References will be required

Key Dates

Applications submitted by: 15th June 2021
Review of application and shortlisting: provisionally – 'tbc'
Interviews: provisionally no later than 28th June 2021
Confirmation of offer: – 'tbc'
Latest moved in date: week commencing – 'tbc'
View from Front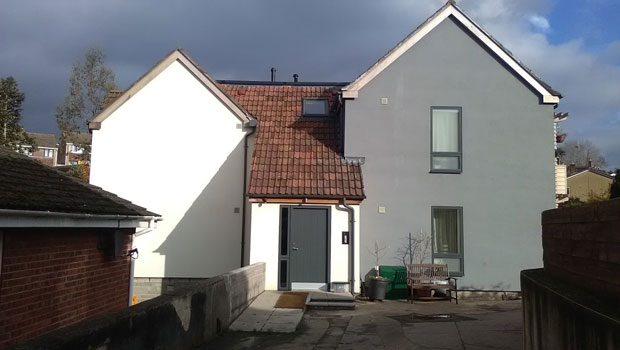 View from Yard/Parking Area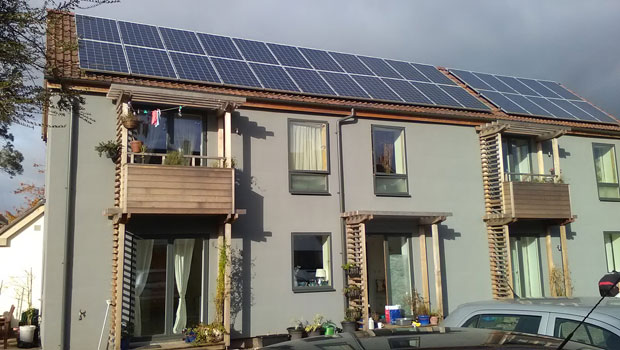 Flat A Layout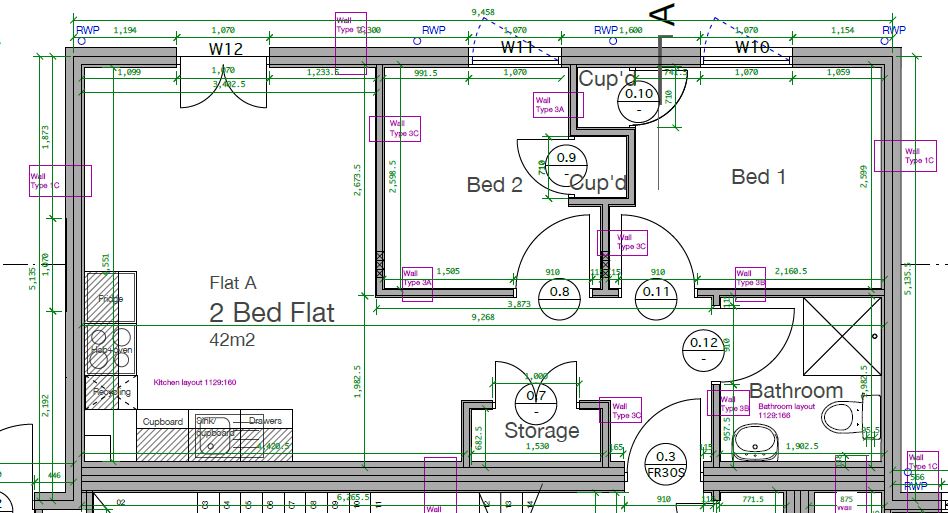 Flat F Layout
To follow
Application Form
The Application process is now closed